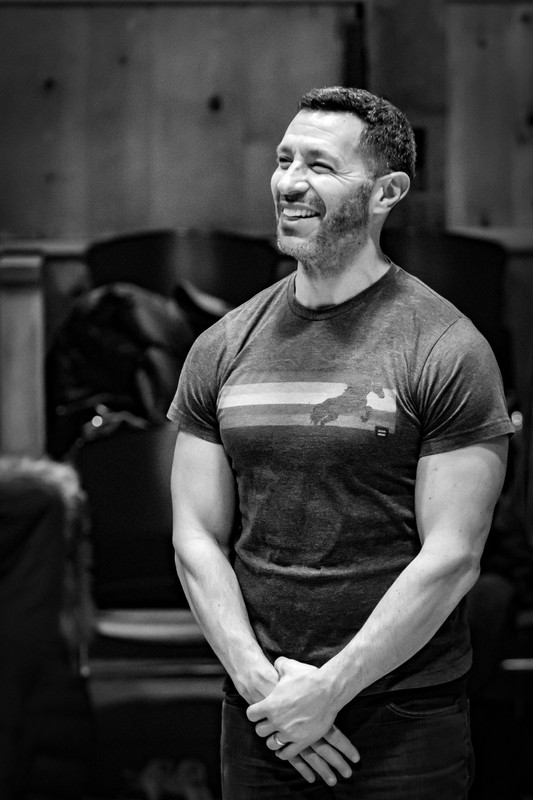 [Photo credit: Pugs (Daniel Seung) Pugliese]

Roger is a teacher, poet, essayist, playwright, comedian, sex positive Queer and Gender Theorist, questioner, and explorer.
After receiving his BFA in Acting from Tisch School of the Arts, he began a nearly 20 year career in Musical Theater. That career took him to 47 states, Europe, and to Broadway, where he swung and dance captained the 2004 revival of Fiddler on the Roof starring, Alfred Molina and Randy Graff, then Harvey Fierstein, Andrea Martin, and Rosie O'Donnell. 
Roger recently earned his MFA in Interdisciplinary Arts with a Concentration in Performance Creation from Goddard College, where he studied Queer/Gender Theory and history as well as performance creation.
An entertainer at heart, Roger uses Roger's Offerings, his handle across multiple social media sites, to provoke, question, connect, and begin conversations. His work has also been featured in The Washington Post (print and online editions) and on sites such as HIV Here & Now, VillageQ, Amtrak's Ride with Pride series, The Body, and the North Jersey Pride Guide.
He has taught Queer Theory at the Honors College at the University of San Francisco as well as master classes which explore contemporary musical theater through a Gender Theory lens at various institutions. He has also partnered with the Hetrick-Martin Institute: Newark (Maplewood site) in the creation of a program for queer youth called Identity & Art. The program brings a stronger sense of self and queer identity to LGBTQIA+ youth by exploring the work of queer artists and, in turn, creating their own original work. Recently, he taught his workshop, re/writing sex & gender, at the South Orange Maplewood Adult School.
Objects in the Mirror,
Roger's one-man autobiographical play has had two public readings and is currently in development. The play uses his life to question just how far we've truly come in terms of queer liberation.